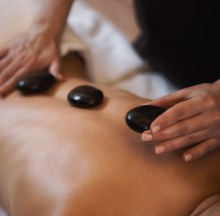 Warm Stone Aromamassage
The most blissful way to soothe the body and mind. Stress doesn't stand a chance against this divine hot stone massage. Your personalised sensorial journey relies on the therapist's intuitive touch in harmony with smooth, heat-releasing stones. Individually shaped, the stones help release tension, reduce stress, soothe aches and rebalance energy levels; used with luxurious Aromatic Balms that melt into your skin leaving it as soft as silk.
Duration and price
(25mins) £45.00
(55mins) £65.00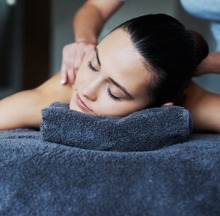 Relax & Destress Massage
Our expert therapists will create your very own personally-tailored, sculpting massage targeted to your individual needs. Aromatherapy Essential Oils help you to relax, unwind, energise or harmonise your well-being. Whether it's pure relaxation, body firming or refining your silhouette, this highly effective massage will ensure your needs will be met.
Duration and Price
Back Massage (25mins) £40.00
Full Body Massage (55mins) £60.00
Ultimate Full Body Massage (85mins) £80.00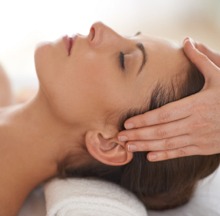 Indian Head Massage
The aim of Indian head massage is to release tension in the muscles and joints of the head, face, neck and shoulders. Indian head massage can also help with relieving fatigue, insomnia, headaches, and sinusitis. The experience is deeply calming and relaxing, leaving a feeling of increased energy, concentration and revitalisation.
Duration and price
(25mins) £30.00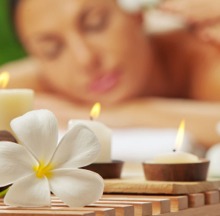 Massage courses
Relax & Destress massage
6x 25 minute £200 saving £40
6x 55 minute £300 saving £60
6x 85 minutes £400 saving £80
Aromatherapy hot stone massage
6x 25 minute £225 saving £45
6x 55 minute £325 saving £65
Indian Head Massage
6 x 25 minute £150 saving £30